How I Get Intentional With My Schedule and Avoid The Burn Out Binge
Every single day I chose things I don't want to do over comfort. No one grows in comfort. No sis, easy you could do on your own. So ask yourself why you're really here?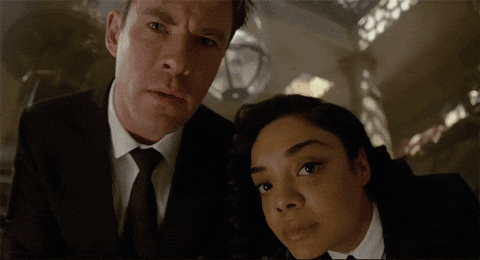 I set an intention for this year to be bold. And with that came a level of resilience that I have had to lean into all twenty two days of this new decade so far. Let me be real, I cry, a lot about it. Why? Because I live everyday like it's the last minute of my game, and I'm getting the ball.
If you've never done HIIT (high intensity interval training), it's designed to push you to the brink. If you have, then you know.
I love these workouts because in the exact moments you think your body is going to give out on you. You realize that's just your mind trying to keep you small. Those moments, damn. I can't begin to tell you how emotional those moments make me, even today I cried on my bike after my workout. Because every single atom is trying to make me quit, just like these mountains in front of you. But the moment you push harder, even for just one more second, that is your truth. And when you see that, you can't unsee it. And when you see that, those mountains don't stand a chance. BUT you gotta find a way to fight for her everyday.
They say it takes 21 days to form a habit. I say it takes 21 days to form a relentless, ride or die bond with yourself unlike any other you will ever have in this lifetime.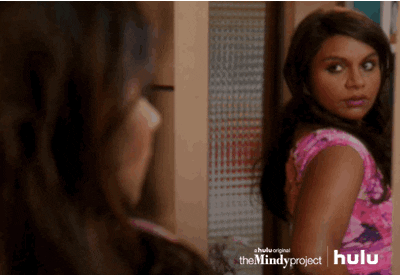 Don't read into this thinking I'm asking you to sprint through your life at 100mph everyday. No, that's not what I mean at all. Champions are formed in the quiet, in the dark, when it's not flashy and fast. Champions are built when no one is watching, and that's why I'm going to give you the framework that I live by everyday to fight for myself, even when I'm walking.
->Find your road map:
Some people can do this a week in advance, some people do this every morning, some people need to reassess their map a lunchtime. Whatever works for you, start smaller than you think because you're going to fuck it up. That's okay.
For me, I do this on Sunday. I call it my "good intentions" week, because let's be honest, the more you plan, the more life likes to throw you a curve ball. So I have a little fun and grace with it too, because you can't be too serious about anything or you're going to lose your mind. I think that's actually step number 1 (Don't be so hard on yourself - laugh, ya lunatic!)
Anyway, I lay out what my "have tos" are. Meaning - the things I've committed to and should probably hold myself accountable to if at all possible. This looks like your kids schedules, your 9-5 job and the commute, the business meetings, and the happy hour you keep rescheduling with your friend (guilty).
** ProTip// You don't have to have a calendar for this, you can just use a piece of paper but you have to write it down. Noooooo excuses or your cut from the team.
->After I do that, I figure out what my ideal rest of the week would look like.
Ex. "I get up at 6am, make my celery and kale smoothie. Meditate for 20 minutes before I get on my mat for some yoga. I make some coffee, hop in the shower, and just in time for my first meeting to begin at 8am. I hold "peopling meetings, photoshoots, and etc, etc, etc.
Yea, I bet you're rolling your eyes a little on this one. Me too, but seriously. Paint your most Bob Ross version of your life around the time you have left that isn't already accounted for. Why? Because it will give us a look inside what matters to you, so we can then chop it all up and find out what REALLY matters to you next. :)
->The Interrogation
Sounds intimidating doesn't it? Yes, it's because it is. This is the part that most of you are going to lie about. Your intentions are not your actions, and they are certainly not your flowery thoughts about your perfect life.
Also, on the flip side, there is no passing or failing here. So earlier doesn't mean better, later doesn't mean dedicated, longer doesn't mean productive, and personally, I think less is actually better because it calls you up to be really intentional with your time.
All I ask is you really take your time with this part and get honest with yourself about what you think is going to work for you. Don't waste your own damn time here. Be honest, and know that there are no cement tablets this is being written in either. Just show up fully for this part.
For me? I don't (or try my very very VERY best to not talk to people on Monday. And Sunday, I do nothing unless I'm excited to work on it. I work block out one hour 6 days a week to move my body for 30-60 minutes (even when I hate it.) I only answer my email during certain times. Sounds great right? Flip side is, if I'm not going to business on Sunday unless I want to, not schedule meetings on Monday unless absolutely necessary, then you best believe your girl has to own up to all kinds of people, meeting, emails, podcast interview shenanigans the rest of the week. And that is my give and take. I show up even when I don't want to because I'm fighting for that girl inside of me that's making this world a better place because she shows up for herself first.
Look, I believe in you. I see it in you and I don't even have to personally know you. Why? Because that's the human experience, love and resilience and untapped glorious power. I'm not here to make you into something you're not, I'm here to help uncover what I already know to be true about every single one of you.
**Announcement** If you liked this, if this kind of ownership and power gives you goosebumps then I gottttt something exciting for you!!
This summer I'll be launching Peak Performance Strategies (don't know if this is going to be the name yet, any suggestions are welcome!) for the all hours entrepreneur and the everyday hustlers to capitalize on their energy, their strengths, and their time to maximize their productivity to achieve any goal.
Sign up for my email list >> HERE (scroll to bottom of the page :)) to be the first to know, and receive discounted special offers before launch.
And follow me on Instagram at @sheshungyco to find out not far behind.
If you haven't listened to this week's She's Hungry Podcast conversation with Devin VonderHaar, founder of The Modern Minimalist, you should definitely check it out
62: Modern Minimalism: No You Don't Have To Throw Everything Away <<
We talk a lot about how minimalism isn't about getting rid of all your things but bringing a bigger intentionality to all areas of your life.
Join me tomorrow for the next episode of She's Hungry Podcast where I talk more about these habits of mine and how I stay on top of them to follow through and hold myself accountable every single day.
Xx,
Cait